Optical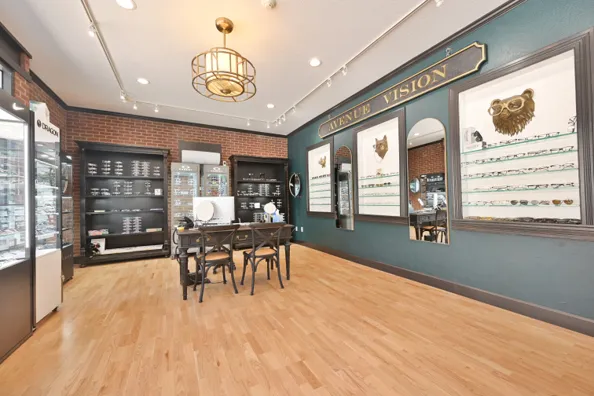 ---
"It's nice to find great service and competitive prices at a small eye wear company."
-Craig N.
---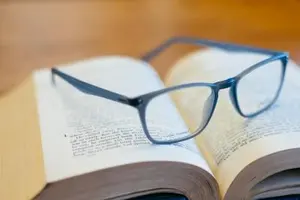 Eye wear in Colorado demands both fashion and function. Each frame we offer is hand picked and backed by our one year warranty.
Our large frame selection includes some favorite designer brands such as Nike, Oakley and Rayban. We also support small socially conscious companies that give back to the community with every purchase.
Start shopping today for the best pair of glasses you have ever owned.
---
Sunglasses
At Avenue Vision we take sunglasses seriously. You'll stand out from the crowds with the latest designer sunglasses from the hottest brands, and if it's pure performance you're after, we have the expertise and technology to take your game to the next level.
Making prescription lenses look and perform great in many of today's wrapped sunglasses requires long experience and the state of the art in lens surfacing technology. Our expert staff and top-notch optical laboratory team will make your prescription sunglasses lenses into works of optical art that perform to your most demanding standards.
---
Choosing the Right Frames
Glasses say so much about your personality and personal style. At Avenue Vision LLC, we are happy to work with you in selecting frames that complement your features. Come on in and look around. We know you will find something you love!

Square
A square face is often characterized by a strong jaw line, a broad forehead, and a wide chin and cheekbones. The width and length of the face are close to being equal. Frames should be selected to make the face look longer and to soften the square angles of the face. Choose frames that are slightly curved (like an oval shape) and that have more horizontal than vertical real estate.
Oval
The oval face is identifiable by its balanced proportions. The forehead is slightly wider than the chin and cheekbones are high. Frames should complement the natural proportions of the oval. Choose frames that are wide or wider than the broadest part of the face and that follow your brow line. Often, diamond or rectangular shapes work best for oval shapes.
Oblong
Although fairly similar to an oval shape, an oblong face is longer than it is wide. The ideal frames will shorten the face by creating a break in the length of the face. Choose frames that have depth and a low bridge to shorten the nose. Try frames that are round, deep, have low-triangle shapes, or that have strong vertical lines.
Round
A round or full face is characterized by having the same width and length. For round faces, frames that add length to the face often work best. Frames that lengthen the face are typically angular, narrow and are wider than they are deep. It is best to avoid round style frames as these will exaggerate the roundness and curves of the face.
Heart
A heart shaped face looks like a heart or a triangle with the point facing down. The forehead is very wide and cheekbones are high while the face narrows towards the chin. Counterbalance the narrow chin by choosing frames that are wider at the bottom. Generally, light colored and rimless frames work best, although aviator, butterfly and low-triangle styles also work well.
Triangle
A base-down triangle face has a narrower forehead with full cheeks and a broad chin. To offset a broad chin, select frames that widen at the top. Great selections include frames that have heavy color accents and detail on the top part of the frames. Cat-eye shapes also work well to add width and emphasize the narrow upper part of the face.
Diamond
A diamond shaped face is often characterized by high, dramatic cheekbones with a narrow eye line and jaw line. This shape is the rarest of all the shapes. Oval frames that are soft in style typically work best to highlight the eyes and cheekbones. Select frames that have detailing, distinctive brow lines, are rimless or a cat-eye shape for best results.